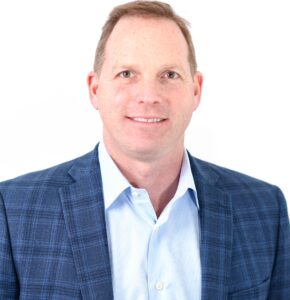 Mr. William Hoos has worked in oncology with for-profit and nonprofit organizations. He helped establish the Pancreatic Cancer Action Network (PanCAN) Know Your Tumor personalized medicine program as well as a patient registry and the Early Detection Initiative, in partnership with the National Cancer Institute and Kenner Family Research Fund.
While building his software company in the early 2000s, Mr. Hoos watched his father fight pancreatic cancer. In a career reset, he turned his focus to impacting the healthcare system and improving cancer outcomes. His career in healthcare has included driving innovation in medical devices, diagnostics, pharmaceutical and patient advocacy, in cancer and other diseases. He is currently working with the 1440 Foundation leading their Cancer Collaboration and is the Chief Commercial Officer of xCures, a company focused on patient-centric oncology clinical trials. He founded and is Chairman of ClinWiki.org which provides crowd-sourced clinical trial information. He serves as an Entrepreneur-in-Residence at Launch Chapel Hill and on the Board of SECU Family House at UNC Hospitals.
Mr. Hoos earned an M.B.A. from Georgia Institute of Technology. He holds a B.S. in chemistry from Wake Forest University and an M.S. in organic chemistry from the University of California, Los Angeles.